!LUCKY DIP!
Regular price
Sale price
$14.00 USD
Unit price
per
Sale
SOLD OUT
Are you feeling lucky... punk?
Try your hand at our LUCKY DIP!
What you can expect from our lucky dips!
Guaranteed value over $30
Any of our accessories, including: Indicators, Lanyards, Jet Tags, Pins, Flags, Mirrors
Any of our stickers
Any of our Tsurikawas
PLEASE NOTE: Refunds will not be accepted for double ups items you have previously purchased, or lucky dips you are unsatisfied with. We have tried to make each parcel unique, but we cannot guarantee double ups wont happen. Each lucky dip is a guaranteed value over $30 which can include one, up to multiple items. Sale prices are excluded from value.
Share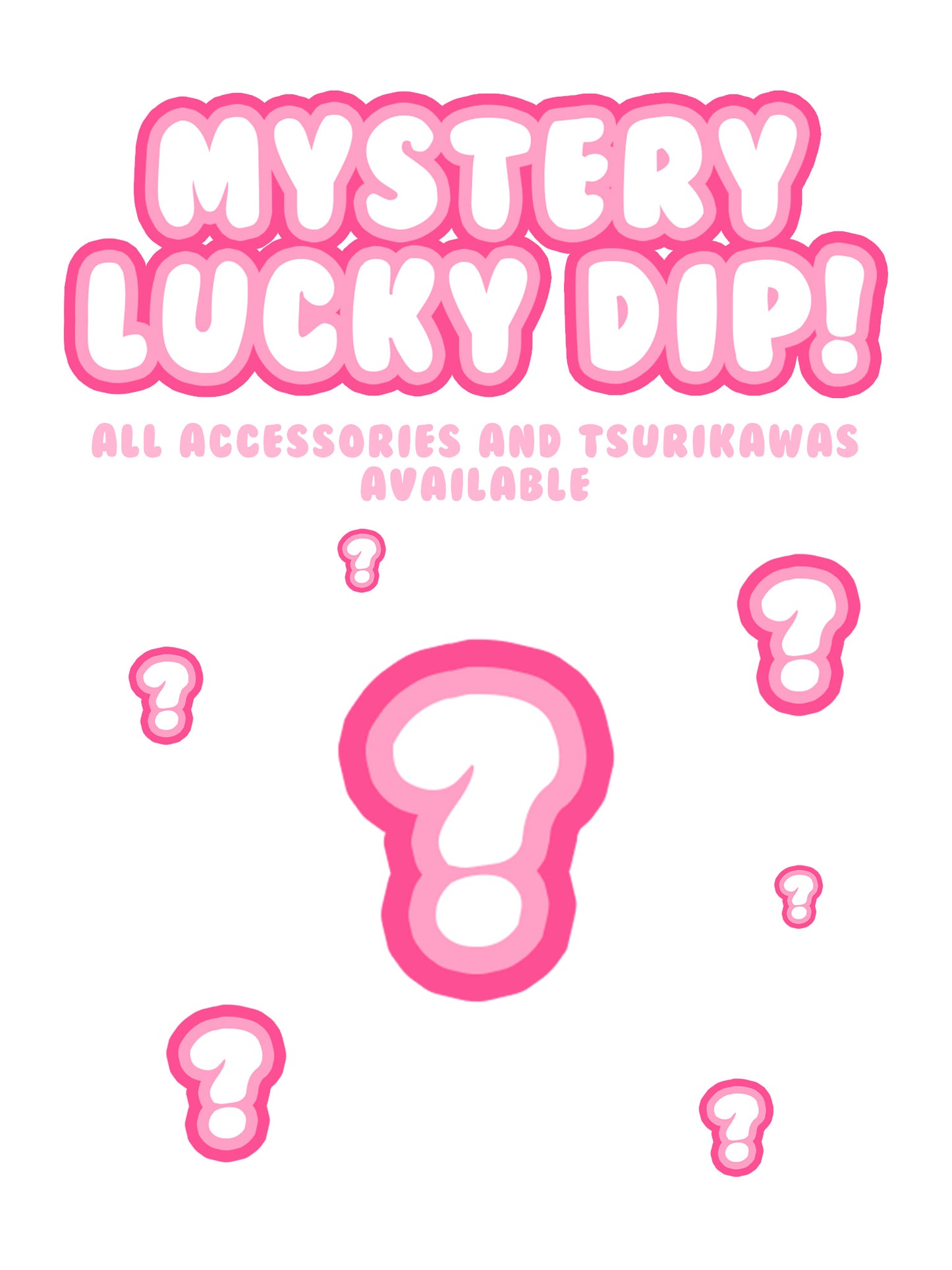 😒
Wasn't what I was expecting a flag n 2 stickers but they r cute
Worth the money ❤️
I really enjoyed the contents inside of the lucky dip, would have loved to get a sticker or two though. Got way more than what I paid for.
So worth the money
Absolutely loved the lucky dip, definitely got way more than I paid for it. And I ended up loving it so much I brought another the same day I got my purchase.
love love love ❤️
My husband and I have gotten stuff from you before but thought why not try out luck with a lucky dip or 2. We got jet tags, a set of indicators, an air freshener and a tsurikawa. 100% would recommend your products to everyone, such amazing quality and care put into everything. ❤️
100% IN FOR THE SURPRISE N WORTH ITTTT
Shopped many times before but first time getting lucky dip and BOOM first go get the indicators my ute gonna look cute af!! Kawaii tradie coming at chaaaaa <3